Tell us a little about what you need, and we'll respond quickly with our price and estimated turnaround time.
Need an appraisal now? Order securely online for an accurate, reliable appraisal to fit your specific needs.
When you need to know the true value of a property, you need an expert. Find out about the appraisal process.
Appraisal Experts in the New York Metropolitan Area (NY - NJ - CT)
For years, mortgage lenders and consumers, as well as other real estate professionals, have depended on our expertise to provide high-quality valuations on all sorts of homes in the New York Metro Area. By continuously analyzing local real estate trends and refreshing our knowledge regarding valuation techniques, we've been consistently able to generate reliable home valuations for people just like you.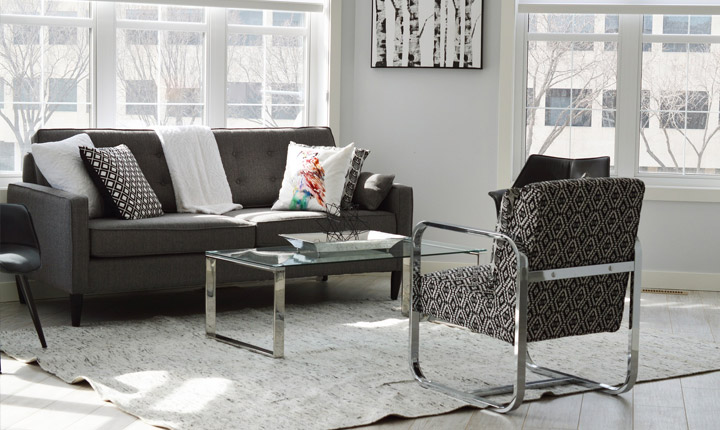 There was a problem returning the RSS feed.

Today's Rates
| Mtg Loan | Rate | APR |
| --- | --- | --- |
| 30-yr Fixed | 4.63% | 4.78% |
| 15-yr Fixed | 4.07% | 4.28% |
| 1-yr Adj | 2.77% | 3.44% |
* national averages
Property Taxes Too High?
It's often been said that "there's nothing certain in life except death and taxes." But you may be able to save money on property taxes by having your home appraised properly. Please fill out the form below and we'll send you more information, with no obligation. We guarantee your privacy.
TOP NYC REAL ESTATE NEWS - "The Real Deal" "NY Times RE":
&nbsp
MTA renews 50K sf at Forest City's 1 Pierrepont Plaza in Brooklyn
12/17/2018 8:30 AM
The Metropolitan Transportation Authority renewed its nearly 50,000-square-foot space in Brooklyn Heights. The MTA signed a 10-year lease for the 47,042 square feet it occupies on the full sixth floor of Forest City New York's 1 Pierrepont Plaza, Commercial Observer reported. The agency will pay a starting rent of $50 per square foot, which will in...Read More
&nbsp
Google to double workforce, invest $1B in new Hudson Square campus
12/17/2018 8:05 AM
Google plans to invest $1 billion in a new 1.7 million-square-foot Hudson Square campus. The tech giant will lease Oxford Properties Group's St. John's Terminal at 550 Washington Street and take space nearby at Jack Resnick and Sons' 315 Hudson Street and Trinity Real Estate's 345 Hudson Street, Google's parent company Alphabet announced Mond...Read More
&nbsp
Tenants may have paid more than $30M in undue rent increases thanks to Trump's tax schemes: NYT
12/17/2018 7:30 AM
Victims of the Trump Organization's alleged tax-dodging scheme most likely paid tens of millions of dollars in undue rent increases over the past two decades, according to the New York Times. In the 1990s, the future president and his siblings set up sham businesses that allowed them to increase rents on rent-regulated apartments, a Times investiga...Read More
&nbsp
PHOTOS: Here's a look inside Stribling's 2018 holiday party
12/17/2018 7:00 AM
Stribling & Associates again headed to the Doubles Club for its annual holiday party this year. Guests entered through a door in the lobby of the Sherry-Netherland, down a path of red, fabric-lined stairs — to find a festive venue complete with miniature Christmas trees and an array of small ornaments hung from the ceiling. Partygoers at the Fi...Read More
&nbsp
The Closing with Jerry Wolkoff
12/17/2018 6:30 AM
Gerald "Jerry" Wolkoff, who founded the family development firm G&M Realty, has worked in the real estate business for more than 60 years. His company now has a portfolio of about 12 million square feet of commercial and residential property in the five boroughs and on Long Island. Wolkoff is perhaps best known in New York City for the controve...Read More
&nbsp
Discounts dominate 2018's top 10 resi sales
12/17/2018 6:00 AM
If you wanted to get a big-ticket luxury deal across the finish line in 2018, you had better offer a discount. Amid a well-documented slowdown, developers and sponsors found common ground with buyers, leading to some spectacular deals — like James Dyson's $74 million buy at 520 Park Avenue and Robert Smith's $59 million purchase at the Getty, which...Read More
&nbsp
Company behind Louis Vuitton and Christian Dior to buy luxury hotel group
12/16/2018 3:00 PM
Paris-based LVMH, a luxury products company that owns the Louis Vuitton and Christian Dior fashion labels, agreed to acquire London-based Belmond and its portfolio of high-end hotels. The deal reflects a belief at LVMH that "the future of luxury is in luxury goods and luxury experiences," Jean-Jacques Guiony, the finance chief of LVMH, told stock a...Read More
&nbsp
Turning point? U.S. home sales slumped as listings surged in November: report
12/16/2018 2:00 PM
Home sales nationwide fell in November at the fastest rate in two years while the number of homes listed for sale increased at the fastest rate in three years, according to a report by Seattle-based brokerage firm Redfin. "The tide has turned. Sellers are now competing for buyers, but they haven't all realized it yet," Redfin chief economist Daryl ...Read More
&nbsp
How building owners are seeking new sources of capital via blockchain
12/16/2018 1:00 PM
Real estate's much-anticipated affair with blockchain technology seems to be becoming a reality. Just as investors in real estate investment trusts can buy shares that represent an ownership stake in a piece of large trophy assets, a digital security token offering functions much the same way. The difference for tokens is that distribute...Read More
&nbsp
Former home of Eddie Murphy sells after major price chop
12/16/2018 12:00 PM
A California home once owned by funny man Eddie Murphy has sold for $5.5 million, almost half of its original asking price — and that's not a joke. The Granite Bay home sold through auction to an unidentified buyer, the Los Angeles Times reported. It listed on the Multiple Listings Service in May for $10 million. Located at Vista De Lago Cour...Read More
---
TOP NYC REAL ESTATE NEWS - "The Real Deal" "NY Times RE":
&nbsp
Forget the Suburbs, It's Country or Bust
12/14/2018 10:10 AM
For some New Yorkers, being priced out of the city means it's time to move to the woods...Read More
&nbsp
Got Mice? Time for a Working Cat
12/14/2018 10:19 AM
Feral cats that have been spayed or neutered can be adopted — not to be pets, but to be mousers...Read More
&nbsp
The Hunt: Rolling the Dice on Development in Dumbo
12/13/2018 4:00 AM
A Brooklyn couple moves into their ideal 'glass box in the sky,' but with construction looming next door, their views may already be imperiled...Read More
&nbsp
On the Market: Homes for Sale in Brooklyn, Manhattan and Queens
12/13/2018 10:10 AM
This week's properties are in Forest Hills Gardens, Queens, Murray Hill, and Clinton Hill, Brooklyn...Read More
&nbsp
On the Market: Homes for Sale in New York and New Jersey
12/13/2018 7:56 AM
This week's properties are four-bedroom homes in Nutley, N.J., and Roslyn Estates, N.Y...Read More
&nbsp
Calculator: November's Most Popular Properties
12/13/2018 8:30 AM
The most-viewed properties in November on The New York Times's Find a Home site included a $50 million Fifth Avenue house...Read More
&nbsp
International Real Estate: House Hunting in … Italy
12/12/2018 10:54 AM
Milan continues to outpace its Italian neighbors in home prices and sales volume, while the smaller areas in its orbit remain quiet and affordable...Read More
&nbsp
What You Get: $1.5 Million Homes in Arizona, Georgia and Connecticut
12/12/2018 9:39 AM
A modernist glass house in the Sonoran Desert, an 1899 townhouse in Savannah and a French Norman-style home in West Hartford...Read More
&nbsp
Living In: The High Line: A Place to See and Be Seen
12/12/2018 4:01 AM
Glimpses of life in the apartments along the 1.45-mile park are often unavoidable. That's part of the attraction, some residents and visitors say...Read More
&nbsp
The Fix: Spying on the Dog (or Cat)
12/14/2018 10:21 AM
Do you really want to know what your pets are doing while you're away...Read More
---