Tell us a little about what you need, and we'll respond quickly with our price and estimated turnaround time.
Need an appraisal now? Order securely online for an accurate, reliable appraisal to fit your specific needs.
When you need to know the true value of a property, you need an expert. Find out about the appraisal process.
Appraisal Experts in the New York Metropolitan Area (NY - NJ - CT)
For years, mortgage lenders and consumers, as well as other real estate professionals, have depended on our expertise to provide high-quality valuations on all sorts of homes in the New York Metro Area. By continuously analyzing local real estate trends and refreshing our knowledge regarding valuation techniques, we've been consistently able to generate reliable home valuations for people just like you.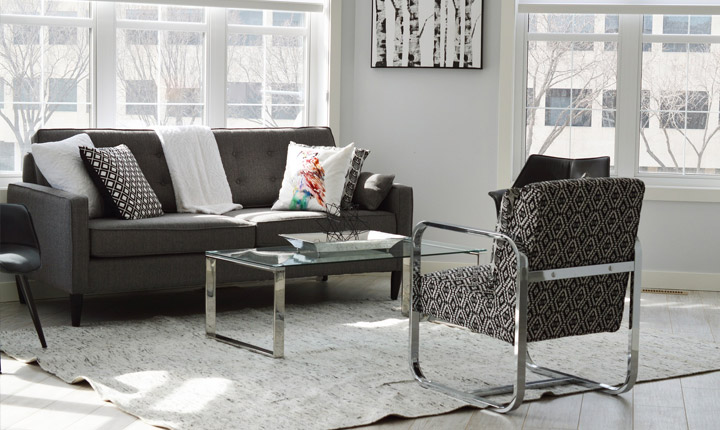 There was a problem returning the RSS feed.

Today's Rates
| Mtg Loan | Rate | APR |
| --- | --- | --- |
| 30-yr Fixed | 4.85% | 5.01% |
| 15-yr Fixed | 4.26% | 4.48% |
| 1-yr Adj | 2.77% | 3.44% |
* national averages
Property Taxes Too High?
It's often been said that "there's nothing certain in life except death and taxes." But you may be able to save money on property taxes by having your home appraised properly. Please fill out the form below and we'll send you more information, with no obligation. We guarantee your privacy.
TOP NYC REAL ESTATE NEWS - "The Real Deal" "NY Times RE":
&nbsp
Riverside Church buys Union Theological Seminary dorm for $47M
10/19/2018 4:49 PM
A Morningside Heights property that previously looked like it would go to a developer will instead go to a church. Riverside Church has purchased 97-101 Claremont Avenue in Morningside Heights from the Union Theological Seminary for $46.5 million, according to property records. The seminary had been using the property as a dormitory. Crai...Read More
&nbsp
Diane von Furstenberg's prince son buys 432 Park Avenue pad
10/19/2018 3:45 PM
Alex von Furstenberg, the son of fashion designer Diane von Furstenberg and stepson of billionaire Barry Diller, bought a unit fit for a prince at 432 Park Avenue. Von Furstenberg, who leads investment firm Ranger Global Advisors and also holds the royal title "His Serene Highness Prince Alexander of Fürstenberg," bought Unit 53A a...Read More
&nbsp
GreenOak shoots for $90M sellout at UWS condo conversion
10/19/2018 3:00 PM
Private equity firm GreenOak Real Estate is in the process of converting 150 West 82nd Street into condominiums, an offering plan filed with the New York Attorney General's office shows. The developer wants to sell 40 apartments at the 58-unit rental building for a total of $90 million, according to the plans. Tax records show the building st...Read More
&nbsp
Subscribers: Here's the info for Monday's call at 2:30 p.m.
10/19/2018 2:10 PM
On Monday, Oct. 22 at 2:30 p.m. (EST), subscribers will get an inside look at our October cover story, which dives deep into the interplay between Albany politics and the New York City real estate industry. Call-in number: +1-510-338-9438 Access code: 623 366 212 TRD's senior content director, Jill Noonan, and managing issue editor, Damian Gh...Read More
&nbsp
And New York City's most bedbug-infested neighborhood is…
10/19/2018 1:50 PM
According to this week's market reports, the most bedbug infested neighborhood in the city is in Brooklyn, and New York City construction is expected to hit a record high in 2018. Residential Bedbug violations | Localize.city Flatbush is the most bedbug-infested neighborhood in New York City. Between Sept. 1, 2013 and Aug. 31, 2018, the ...Read More
&nbsp
The Real Deal LA's fall issue is now available to our subscribers
10/19/2018 1:15 PM
The Real Deal Los Angeles' fall issue is now live on the website, and digital subscribers to TRD are getting a first look at what's inside! Subscribers now have access to stories including: – What Opportunity Zones could mean for Los Angeles developers – How Election Day could impact the real estate industry – A closer...Read More
&nbsp
Opportunity Zones guidelines released, offering developers more details
10/19/2018 12:50 PM
UPDATED, 3:06 p.m, Oct. 19, 2018: Real estate developers and fund managers with questions about how to invest in the Opportunity Zones program are beginning to get more detailed answers. The U.S. Treasury Department today released more guidelines. The program, enacted late last year as part of the Trump administration's tax overhaul, provides...Read More
&nbsp
New York's multifamily market saw more than $2B worth of deals in Q3
10/19/2018 12:00 PM
New York's multifamily market continued to rebound from a moribund 2017 with a strong third quarter, seeing year-over-year gains in dollar volume, transaction volume and building volume, according to the latest multifamily report from Ariel Property Advisors. The city saw 115 multifamily deals across 186 buildings worth $2.23 billion overall. This ...Read More
&nbsp
Larry Silverstein's new debt platform sees a "financing gap" in construction lending
10/19/2018 11:20 AM
Larry Silverstein's recently launched debt platform sees a "financing gap" in the construction lending space. The investor and developer earlier this year set up its first lending venture, Silverstein Capital Partners, which is backed by a sovereign wealth fund an a pension fund with "deep pockets." The platform will focus on shovel-ready, gr...Read More
&nbsp
Bank OZK's stock drops nearly 24% after CRE write-offs
10/19/2018 10:30 AM
Bank OZK's stock tanked almost 24 percent in early morning trading on Friday after it reported two large commercial real estate write-offs in its third quarter earnings. The bank is one of the largest condo construction lenders in South Florida, New York City and Los Angeles. The Little Rock-based regional bank, with just over $22 billion in ...Read More
---
TOP NYC REAL ESTATE NEWS - "The Real Deal" "NY Times RE":
&nbsp
There Goes the Sun
10/19/2018 4:00 AM
For some New York City apartment hunters, the amount of light a place gets is the deciding factor. Now there's a way to tell without even visiting...Read More
&nbsp
A Glimpse Behind Closed Doors
10/19/2018 10:05 AM
Some of New York City's most sumptuous and meticulously designed homes are celebrated in a new book...Read More
&nbsp
The Hunt: Aloft in Downtown Brooklyn
10/18/2018 4:00 AM
For a buyer looking to upgrade a tiny Greenwich Village one-bedroom, crossing the East River beat heading uptown...Read More
&nbsp
On the Market: Homes for Sale in Brooklyn, Queens and Manhattan
10/18/2018 8:00 AM
This week's properties are on the Upper West Side, in Rego Park, Queens, and Prospect Heights, Brooklyn...Read More
&nbsp
Calculator: New York's Worst Bedbug Neighborhoods
10/18/2018 8:30 AM
A decline in bedbug violations in recent years doesn't mean that there are fewer bedbugs in the city...Read More
&nbsp
What You Get: $1.8 Million Homes in Pennsylvania, Rhode Island and Oregon
10/19/2018 10:09 AM
An 18th-century stone barn in Bucks County, an 1812 Federal-style house in Newport and a 1966 Tudor in Portland...Read More
&nbsp
International Real Estate: House Hunting in … the Dominican Republic
10/17/2018 8:30 AM
On the island's less-trafficked northern coast, where "everything is on a smaller scale," a stable economy and increased tourism are driving a slow market uptrend...Read More
&nbsp
The Fix: Making an Entrance
10/19/2018 4:32 PM
That small space near your front door could be the most important room in your home — even if it's not a real room. Here's how to make the best of it...Read More
&nbsp
Renters: Newlyweds in Williamsburg, With Roommates
10/15/2018 4:00 AM
After a long-distance courtship, a couple decides on co-living to avoid the costs and difficulties of setting up their own apartment in Brooklyn...Read More
&nbsp
Interior Design, Front and Center
10/12/2018 10:25 AM
Hiring a high-profile architect used to be all it took to sell a new building. But now buyers want to see the interiors fully designed, as well...Read More
---