Tell us a little about what you need, and we'll respond quickly with our price and estimated turnaround time.
Need an appraisal now? Order securely online for an accurate, reliable appraisal to fit your specific needs.
When you need to know the true value of a property, you need an expert. Find out about the appraisal process.
Appraisal Experts in the New York Metropolitan Area (NY - NJ - CT)
For years, mortgage lenders and consumers, as well as other real estate professionals, have depended on our expertise to provide high-quality valuations on all sorts of homes in the New York Metro Area. By continuously analyzing local real estate trends and refreshing our knowledge regarding valuation techniques, we've been consistently able to generate reliable home valuations for people just like you.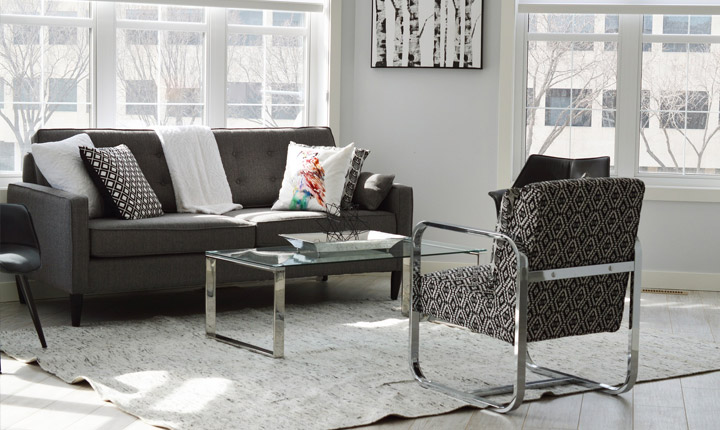 There was a problem returning the RSS feed.

Today's Rates
| Mtg Loan | Rate | APR |
| --- | --- | --- |
| 30-yr Fixed | 4.59% | 4.74% |
| 15-yr Fixed | 4.05% | 4.26% |
| 1-yr Adj | 2.77% | 3.44% |
* national averages
Property Taxes Too High?
It's often been said that "there's nothing certain in life except death and taxes." But you may be able to save money on property taxes by having your home appraised properly. Please fill out the form below and we'll send you more information, with no obligation. We guarantee your privacy.
TOP NYC REAL ESTATE NEWS - "The Real Deal" "NY Times RE":
&nbsp
National Cheat Sheet: RXR Realty launches $500M fund, McDonald's plans $6B in upgrades … & more
8/17/2018 7:30 AM
RXR Realty launching a new $500M fund that will target "opportunity zones" Last year, the tax code passed by Republicans in Congress set up an "opportunity zone" program that lets investors either defer or avoid capital gains taxes if they invest in low-income neighborhoods, and it appears the new initiative presented RXR Realty with an opportunity...Read More
&nbsp
WATCH: Why venture capital is (finally) infiltrating real estate
8/17/2018 7:00 AM
 The Real Deal's senior content director Jill Noonan and Konrad Putzier sit down to discuss this month's cover story on real estate's venture capital gold rush...Read More
&nbsp
At the desk of: Brad Lander
8/17/2018 6:30 AM
City Council member Brad Lander's Brooklyn office is squeezed between a sleek fitness studio and a pharmacy stocked with everything from remote-controlled helicopters to baby clothes. But the home base of District 39's elected representative can be spotted by a large faded poster bearing his name, which hangs over a set of nondescript double doors....Read More
&nbsp
The waiting game: Why some developers are launching resi sales later
8/17/2018 6:00 AM
While developers have more marketing options today — like immersing buyers into virtual, three-dimensional versions of their future homes — some are sticking with more traditional tactics. Just a few months before completing construction at 150 Wooster Street, KUB Capital launched sales at the Soho condo building. The developer wanted potentia...Read More
&nbsp
This Tribeca penthouse just sold for half its asking price
8/16/2018 5:00 PM
A penthouse in Tribeca is finally off the market — but sold for half its original asking price. The unit at VE Equities' 11 North Moore Street sold for $20 million, according to New York City Department of Finance records. The anonymous buyer is listed as "11 North Moore Street, PH LLC." The 7,000-square-foot pad hit the market in 2014, asking $40 ...Read More
&nbsp
Barone closes on $37M Dyker Heights buy
8/16/2018 4:30 PM
Scott Barone's Barone Management closed on the $37.5 million acquisition of the former Angel Guardian home in Dyker Heights from the Sisters of Mercy, the company said Thursday. Barone plans to build a 300,000-square-foot mixed-use project at 6301 12th Avenue including 150 market-rate condos along with affordable rental units, senior housing and a ...Read More
&nbsp
These are the states where New Yorkers buy the most rental homes
8/16/2018 4:15 PM
With apartment prices in the Big Apple near all-time highs, a growing number of New Yorkers are looking outside the five boroughs for investment properties. The Carolinas, Georgia and Texas are among the 10 most popular destinations for New York City residents buying single-family rental homes, according to a new survey by rental-home investment pl...Read More
&nbsp
Two years later, WeWork finally inks a deal at the Brill Building
8/16/2018 4:00 PM
WeWork has closed a lease transaction at the Brill Building in Midtown, finalizing a deal that has been on and off for the past two years. The company signed a lease for over 75,000-square feet in the property, The Real Deal has learned. The 15-year lease is for floors five, six, seven, 10 and 11. The property, at 1619 Broadway, is a landmarked 11-...Read More
&nbsp
Take me to the ball game: Elon Musk wants to build Loop system to Dodger Stadium
8/16/2018 3:30 PM
Between online feuds with rappers and heroic cave divers — and potentially illegal tweets about taking Tesla private — Elon Musk hasn't exactly been batting .1000 lately. His Boring Company is stepping up to the plate however, revealing big plans on Wednesday to build a Loop rapid transit system between Dodger Stadium and Metro Re...Read More
&nbsp
Political infighting is choking efforts to reveal kleptocrats and terrorists using U.S. real estate to wash dirty money
8/16/2018 3:00 PM
A Malibu mansion and Gulfstream jet were seized from the playboy son of the president of Equatorial Guinea, who pilfered hundreds of millions of dollars from his starving country. Authorities retrieved $100 million from a bank used by Hezbollah to wash money from drug trafficking. And a foreign not-for-profit is facing charges that it helped I...Read More
---
TOP NYC REAL ESTATE NEWS - "The Real Deal" "NY Times RE":
&nbsp
The Hunt: It Took a Village to Make Their Perfect Home
8/16/2018 8:30 AM
After years in a quiet walk-up, a couple discovers a "huge life upgrade" in the abundant conveniences of a bustling co-op community...Read More
&nbsp
Calculator: Counting Cranes
8/16/2018 8:30 AM
Construction cranes are the most visible sign of where new homes are being built...Read More
&nbsp
On the Market: Homes for Sale in Manhattan and Brooklyn
8/16/2018 8:00 AM
This week's properties are in Hell's Kitchen, Manhattan Valley, and Carroll Gardens, Brooklyn...Read More
&nbsp
On the Market: Homes for Sale in New York and Connecticut
8/16/2018 8:00 AM
This week's properties include a three-bedroom in Tarrytown, N.Y. and a four-bedroom in Weston, Conn...Read More
&nbsp
Living In: Battery Park City: A Resort-Like Community Built on Landfill
8/15/2018 1:17 PM
Monthly expenses may be slightly higher in this landfill neighborhood than elsewhere in Manhattan, but many residents say the benefits outweigh the costs...Read More
&nbsp
What You Get: $700,000 Homes in Kansas, Florida and Texas
8/15/2018 8:00 AM
A Frank Lloyd Wright-style house in Wichita, an 1894 home in St. Augustine and a midcentury-modern house in Alamo Heights...Read More
&nbsp
International Real Estate: House Hunting in … Austria
8/15/2018 8:30 AM
In Vienna — where unemployment and interest rates are low — the housing market is strong, especially when it comes to historic villas...Read More
&nbsp
On Location: An Antique Barn for a Modern 'Brady Bunch'
8/14/2018 4:00 AM
In Kinderhook, N.Y., a blended family needed more space. Their solution: an 18th-century barn that isn't nearly as rustic as it looks...Read More
&nbsp
Shopping Guide: Shopping for Sofa Beds
8/13/2018 4:00 AM
Sleeper sofas are as useful in cramped apartments as they are in large homes. And the new ones not only look good — they're comfortable, too...Read More
&nbsp
Ask Real Estate: That Apartment You Rented? It's Not Available. Take This One Instead.
8/13/2018 11:12 AM
What can renters do when it turns out that their new home is legally uninhabitable...Read More
---